The Annual Statewide Women's Policy Conference is held each February in Chattanooga, TN. The 2023 conference was held February 2-3, 2023. Stay tuned for information about the 2024 conference.
During the annual conference, we work with national experts to further educate women on the importance of and involvement in policies and legislation that relate to women's empowerment, health, and justice.
Past Speakers Include:
Judge Glenda Hatchett - TV Personality
Dr. Eve Valera - Harvard Medical School
Dr. Jaquelyn Campbell - Johns Hopkins School of Nursing
Kimberly Ellis - Director, San Francisco Dept. on the Status of Women
Questions about the Statewide Women's Policy Conference? Please email councilforwomen@chattanooga.gov. 
Watch 2023 Conference Sessions:
Thank You to Our 2023 Sponsors!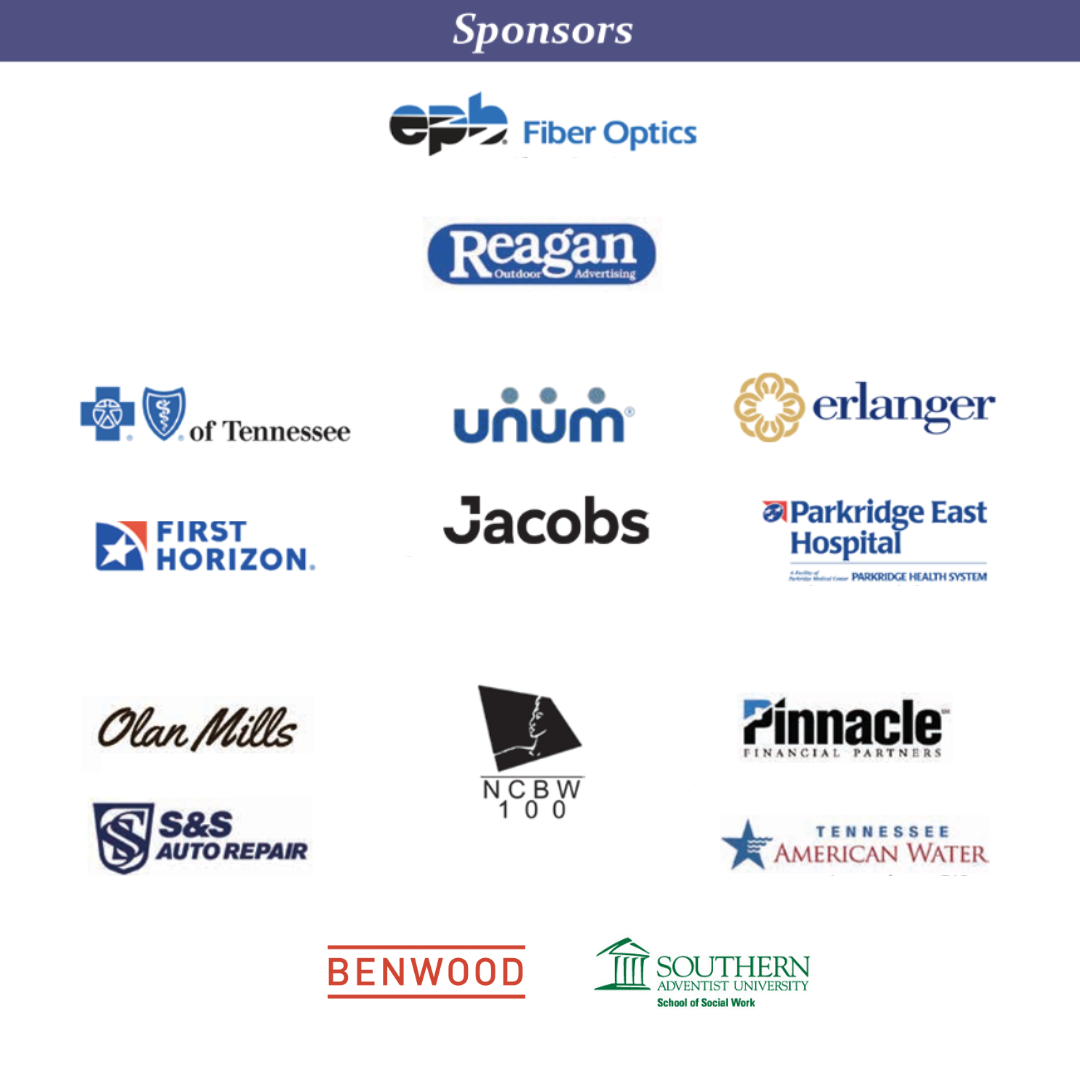 In 2018, we began hosting our annual Statewide Policy Conferences that have drawn several thousand women from Tennessee and the tri-state area. Each conference is a retrospect of the work in Empowerment, Health, and Justice during the preceding year - and thoughtful discussion of what needs to happen in the future. Included are speakers from all over the country whose work impacts the status of women. 
Click below for more information our past conference materials.
"Fight for the things that you care about, but do it in a way that will lead others to join you." – Ruth Bader Ginsburg