Tennessee Statewide Women's Policy Conference 2024
Join us for the Tennessee Statewide Women's Policy Conference 2024, a groundbreaking event dedicated to empowering women and shaping the policies that directly impact their lives. This in-person conference will take place on Thursday, February 1, 2024, and Friday, February 2, 2024 in Chattanooga.
You'll have the opportunity to engage with influential speakers, thought leaders, and fellow attendees who, like you, are passionate about advancing legislation and equality. Through enlightening panel discussions, interactive workshops, and inspiring keynote speeches, we aim to foster meaningful conversations and drive positive change.
Don't miss out on this incredible opportunity to connect, learn, and contribute to the future of the legislation impacting Tennessee women. Mark your calendars and stay tuned by subscribing to our email updates.
Together, let's create a more inclusive and equitable environment for women across the state!
Watch 2023 Conference Sessions:
Thank You to Our 2023 Sponsors!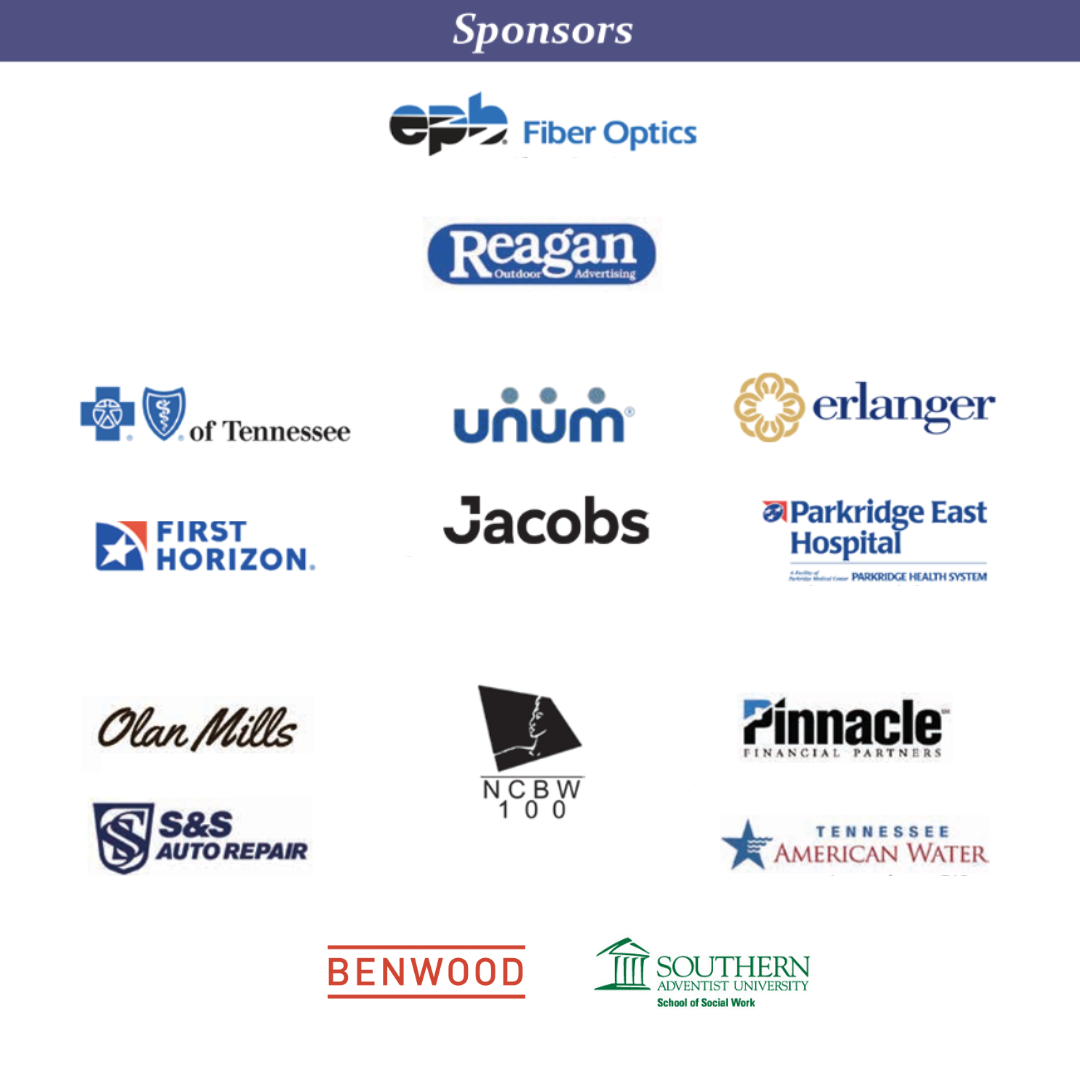 In 2018, we began hosting our annual Statewide Policy Conferences that have drawn several thousand women from Tennessee and the tri-state area. Each conference is a retrospect of the work in Empowerment, Health, and Justice during the preceding year - and thoughtful discussion of what needs to happen in the future. Included are speakers from all over the country whose work impacts the status of women. 
Click below for more information our past conference materials.
"Fight for the things that you care about, but do it in a way that will lead others to join you." – Ruth Bader Ginsburg